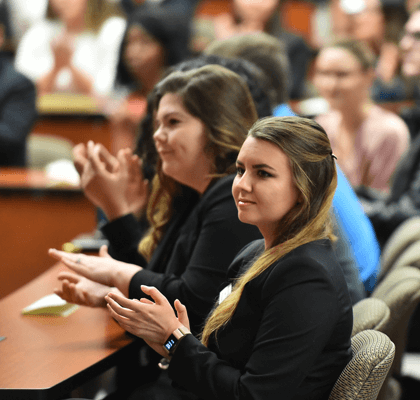 Class Action podcast gives listeners insight into trial advocacy St. Mary's School of Law students are front and center in the newly launched Class Action podcast, hosted by MSNBC's Katie Phang. Starting in 2021, podcast producers Lisa Gray …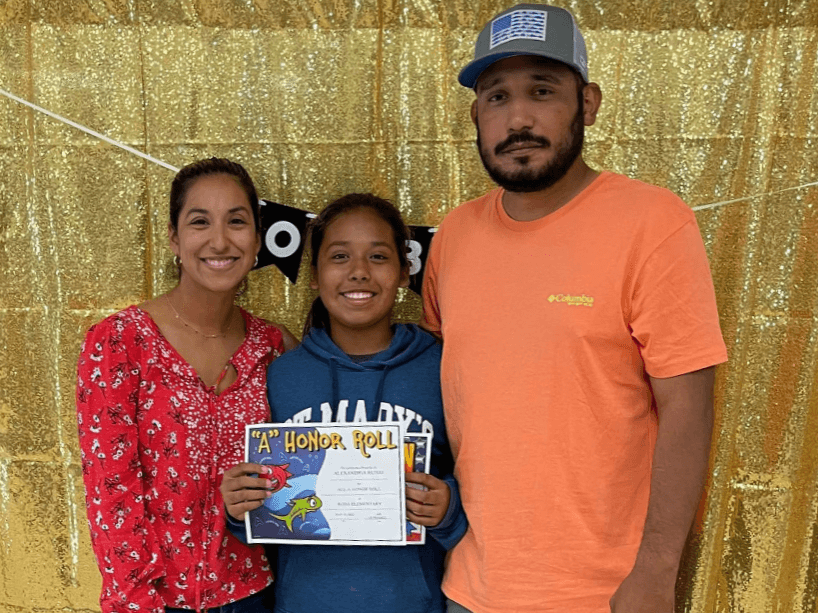 The Alexandria "Lexi" A. Rubio Memorial Law Scholarship Fund will support future law students The St. Mary's University community is heartbroken over the tragic massacre in Uvalde at Robb Elementary School. One of the students killed was 10-year-old …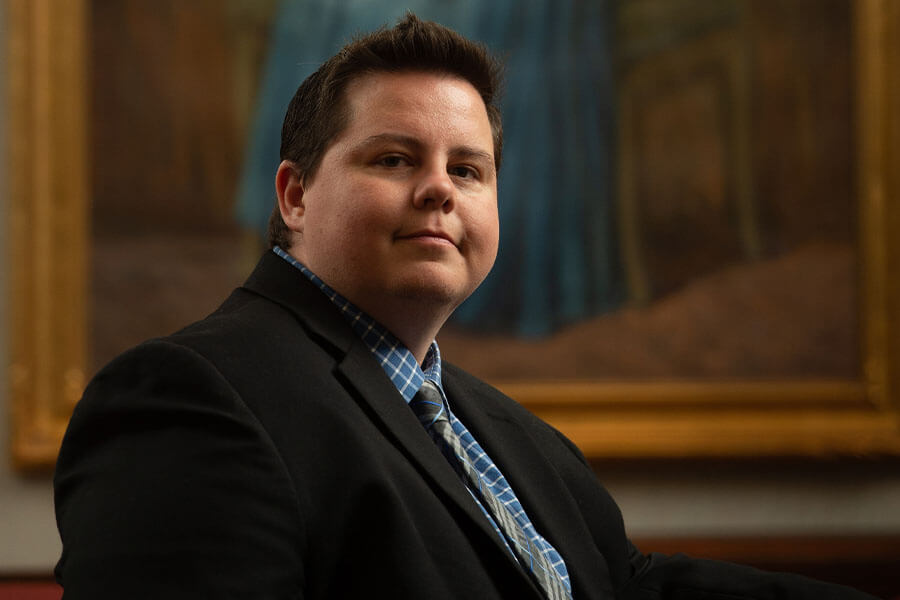 Afton Cavanaugh (J.D. '13), Assistant Dean of Law Success at the St. Mary's University School of Law, strives to equip J.D. students with the skills they need to pursue legal careers so they, in turn, can break …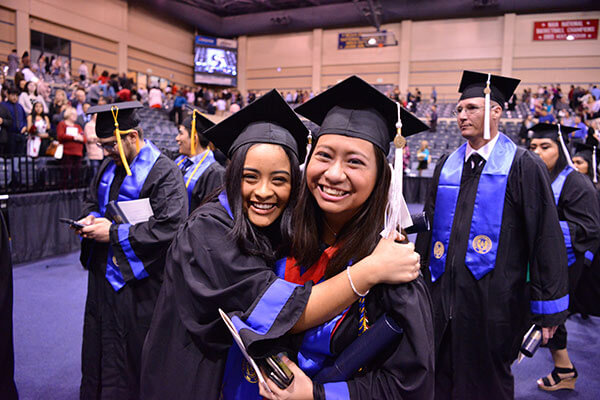 Tickets will be required for guests St. Mary's University will honor the accomplishments of its 655 new graduates with two in-person Commencement ceremonies in May. Each ceremony will be held in the Alumni Athletics & Convocation Center's …
School of Law Gold & Blue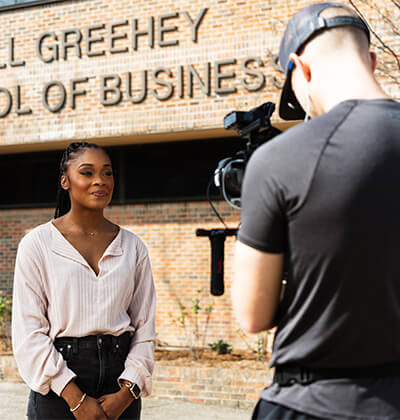 St. Mary's has been featured in an episode of The College Tour, an Amazon Prime series that spotlights colleges and universities around the country.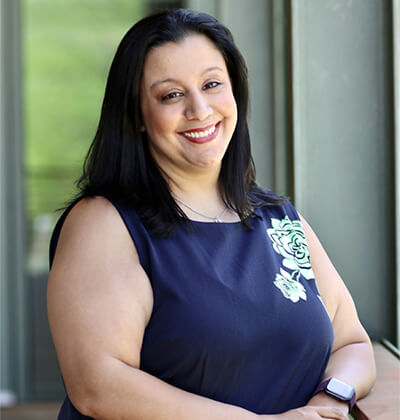 Rosa Peterson, scheduled to graduate from the St. Mary's University School of Law on May 21, has donated her time to various organizations during her studies.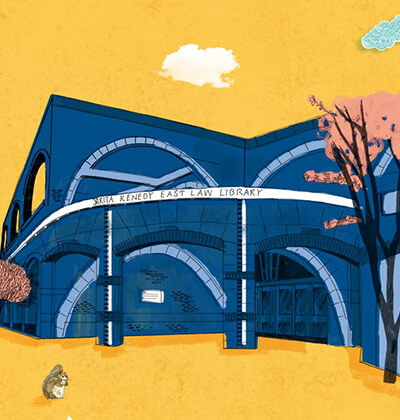 Donors to the St. Mary's Law campaign endowed transformational scholarships and professorships, funded cutting-edge facilities, enabled first-generation student programming and propelled law success efforts.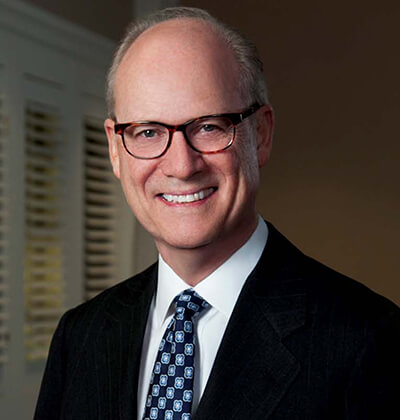 The emphasis on the Catholic Intellectual Tradition, according to Martin D. Beirne (J.D. '69), means that St. Mary's University focuses on developing the whole person, not just handing students a degree.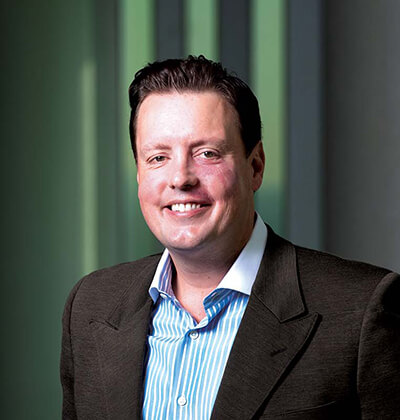 Prior to starting at the St. Mary's University School of Law, first-year J.D. student Majestad Barragan did not know who or what to expect in her classes.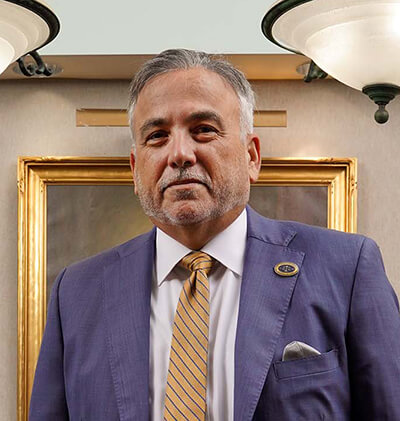 Steven Michael Peña Sr. (J.D. '94), a partner at Davidson Troilo Ream & Garza, PC in San Antonio, feels law students who underperform are easily overlooked.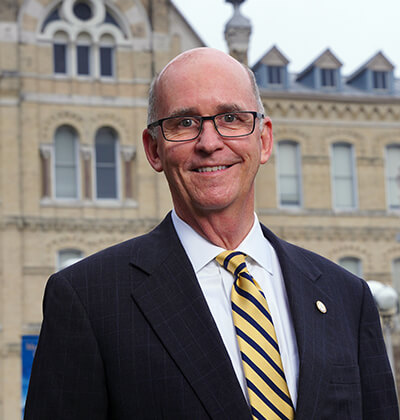 In this Gold & Blue, you will hear from several generous men and women who helped achieve what so many believed impossible — a fundraising campaign 10 times greater than any prior St. Mary's University campaign and larger than all previous campaigns combined.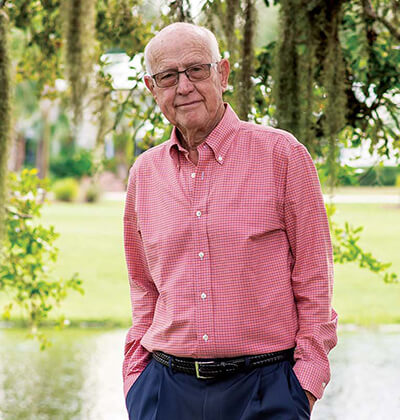 John R. Courtney Sr. (B.A. '61, J.D. '67) encourages any student looking for a great leadership and educational opportunity to join the Army ROTC at St. Mary's University.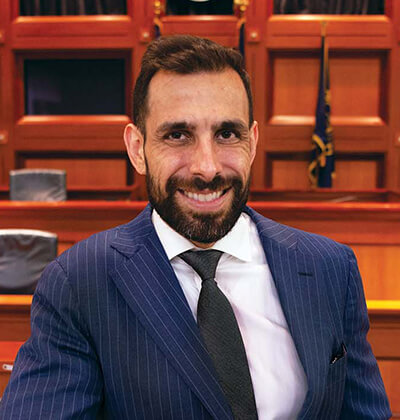 For Erich Ferrari (J.D. '06), founder and principal attorney of Ferrari & Associates, the St. Mary's University School of Law was the starting point for developing his practice as a sanctions lawyer.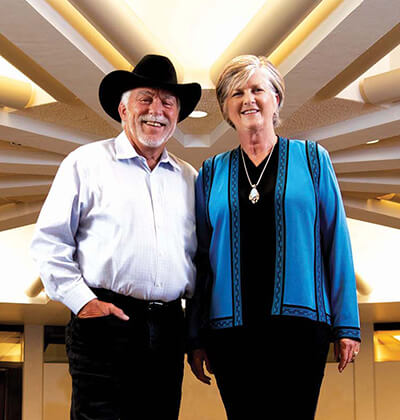 Coll Bramblett (J.D. '80) applied to many law schools, but only the St. Mary's University School of Law gave him a chance to become a lawyer, so he took it.